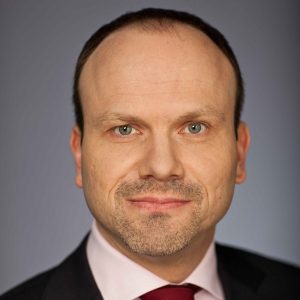 Jochen Berbner
Partner, McKinsey & Company Kazakhstan
Jochen Berbner leads Mckinsey & Company's Kazakhstan office and is one of the leaders of the Operations Practice in EEMA. Since joining McKinsey in 1997 Mr. Jochen Berbner has worked on client engagements in the CIS, Western Europe and North America across a wide range of industries including Banking, Metals&Mining, Public Sector and Advanced Industries. He focuses on large-scale operations transformation programs and gained extensive experience in corporate strategy as well as organizational development.
During the period of 2012-2015 he led group strategy, performance management and organizational transformation at Sberbank Group, the largest bank in Russia and Eastern Europe.
Mr. Berbner earned a Masters degree in Industrial Engineering from Technical University Karlsruhe and University of California at Berkeley, USA. He also holds an MBA from INSEAD Business School in Fontainebleau (France). He speaks fluent German, English and Russian.