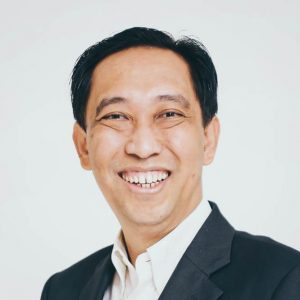 Eduardo Araral
Associate Professor and Co-Director IWP, National university of Singapore Lee Kuan Yew School of Public Policy
Ed is both an academic and a practitioner, trained in politics, economics, institutions and governance. Ed has received numerous international and local awards and recognitions, including fellowships from the research centres of 3 Nobel laureates (in economics); the Ostrom Prize for the Governance of the Commons, a Fulbright PhD award, and the Pamana ng Lahi Presidential Award (2016) for Overseas Filipinos. He was a finalist for the Best Dissertation Prize awarded by the International Society for New Institutional Economics (now the Society for Institutional & Organizational Economics). He has 34 academic publications including those in top journals such as World Development, Journal of Public Administration Research and Theory, Governance, Policy Sciences, Water Resources Research, among others. His work has been cited by the NUS President as an example of research that advances knowledge and helps solve important problems for society.
As a practitioner, Ed has an active portfolio of government advisory, consultancy, executive education and media engagement. He is currently an adviser to the Commission to Review the Philippines Constitution. He has also served as adviser to the Deputy Prime Minister, Finance Minister, Central Bank Governor and the Vice chairman of the Civil Service and Anti-Corruption Agency of the Republic of Kazakhstan. Ed has undertaken 18 consultancy projects for the Asian Development Bank, World Bank, UNDP, local governments and NGOs. He has also lectured in 130 Executive Education Programs for more than 3,000 government officials from 27 countries in Asia including Ministers, Permanent Secretaries, Directors, City Commissioners and Mayors, NGO leaders, CEOs of multinationals and ranking military officers. He has advised senior government officials in Kazakhstan, Vietnam, Myanmar, Philippines, among others. He has served as a resource person for local and international media including BBC, CNBC, Bloomberg, Foreign Affairs, China Daily, Al Jazeera, Straits Times, Channel News Asia, Insight, South China Morning Post, Washington Post, Voice of America, Chicago Tribune, LA Times, among others.
At the LKYSPP, He has served as Vice Dean for Research (June 2015 to December 2017) and Assistant Dean for Academic Affairs (July 2009 to December 2011) at LKYSPP.
He represented the Dean at the University Senate, Dean's Meetings, University Committee on Education Policy and the Board of Graduate Studies. He is Faculty Director for the Nazarbayev University Graduate School of Public Policy. He is also a member of three Editorial Boards and as co-editor of two series from the Cambridge University Press and as a peer reviewer for journals.
At LKYSPP, he has taught eight core courses for the MPP, MPA, MPM and PhD Programs. These include courses on politics and policy, public management, public finance, research methods, program evaluation, institutional analysis and public policy analysis. He was a faculty associate at the Ostrom Workshop in Political Theory and Policy Analysis (Indiana University Bloomington) and was a visiting researcher at the University of Paris-Sorbonne. He is currently a faculty associate with the Coase Institute and the Centre for Asia and Globalisation, Co-director at the Institute of Water Policy and Vice Chairman of the Asia Pacific Water Forum. He is also the principal investigator for the program on public policy and disruptive technologies at the LKY School.
Ed obtained his PhD Degree in Public Policy from Indiana University-Bloomington on a Fulbright PhD Scholarship with Elinor Ostrom (2009 Nobel Laureate in Economics as his supervisor.